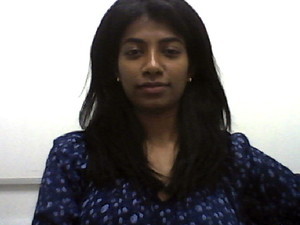 lessons & English Proofreading and Editing in Europe and Brazil.

My name is Ruchi and I am from India. I am an English teacher with native-like proficiency. I am a Postgraduate in English. I also have TESOL certification

.

I have worked as an ESL teacher in Canada and Brazil. Currently, I am living and working in Germany.
 

I love languages and culture and I have been teaching English for a long time.


Additionally, as I am from India, I can also teach Hindi. 

If you are heading to India on a business venture, I will gladly help you with your Hindi skills.

For your language needs in Hindi and English, please contact me via email.

Por favor entre em contato via email!!!

Best Regards

 

Ruchi
Willsprechen idiomas
www.willsprechen.at
willsprechen@gmail.com