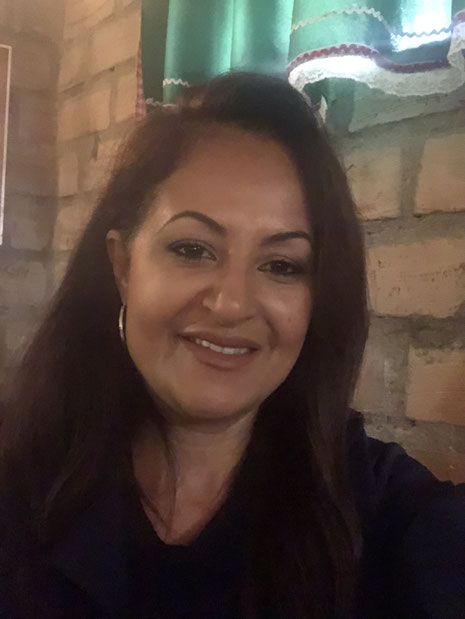 Daniela was born in Sao Paulo - Brazil, in 1975. She lived in New York - the United States for 15 years.
In 2012 she came back to Brazil where she lives with her two cats, Balinha and McQueen.
Her son Dennis is an architect in New York.
At a young age, she developed a passion for the Languages and since 2012 she has been an active English and Portuguese teacher, teaching people from all over Sao Paulo who need help with IELTS, TOEFL, AND GMAT. 
She has a degree in Criminal Justice by Ashworth College in Atlanta - Georgia.
Please get in touch via email!
Por favor entre em contato via email: 
Daniela
willsprechen@gmail.com
www.willsprechen.at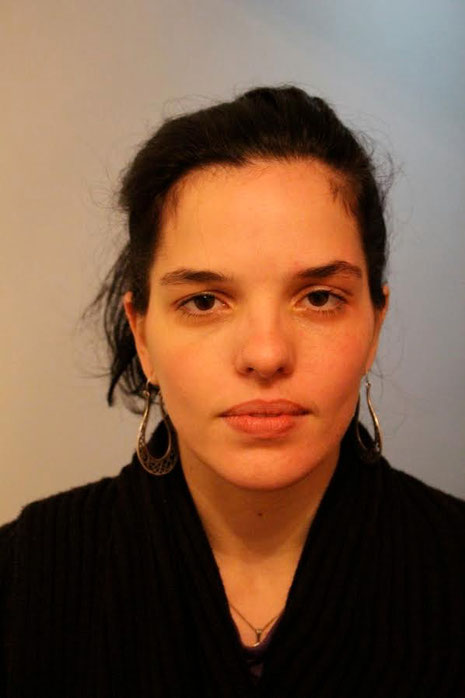 Hello,
My name is Marina, I life in Paris and I'm a certified English and Portuguese teacher since 2008, graduated from Trinity College – London (Cert TESOL).
Besides languages, I pursued a specialization in Art education, and I post graduated in Art History education.
I offer private and tailor-made classes based on your goals, expectations and level.
Classes focus on theme conversation, grammar and vocabulary review to help you to develop fluency in a dynamic and interesting way.
I use many forms of media for pedagogical material (books such as Language Leader and Market Leader to enrich the classes, videos audios, press articles etc.…)
Please do not hesitate to contact me for any further information or detail.
Looking forward to reading from you,
Marina 
 Please get in touch via email!!!!!
Willsprechen idiomas
www.willsprechen.at
willsprechen@gmail.com
Vc pode encontrar nos também no Facebook!
Por favor entre em contato via email.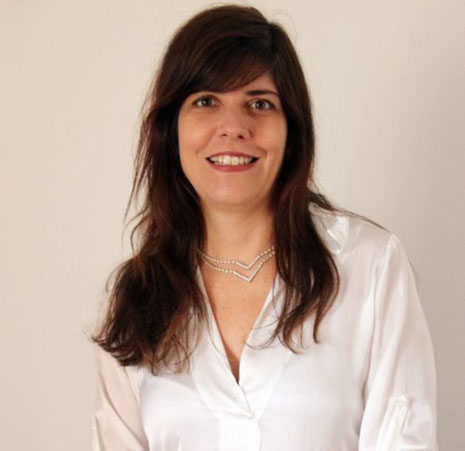 Hello, my name is Sonia, I´m Brazilian, from São Paulo, and I teach Spanish and Portuguese for expats. I graduated in Architecture and Urbanism at USP and worked for several years in this area. While I was working as an architect, I studied Letras in USP. After I had children I decided to start a new career that would allow me flexible hours and as I´m fond of studying languages I studied  Spanish in Instituto Cervantes, then went to live in Bogotá to improve the language and started to give classes in companies.  Nowadays I'm learning French.  
Besides the language structures, I´m also used to present Cultural Brazilian habits, as well as politics, economic and historical facts of our country. I believe that when you learn a new language, a whole new world appears to you, is like to earn a new life.  
Olá, meu nome é Sonia, sou brasileira, nasci em São Paulo e ensino espanhol e português para expatriados. Eu me formei em arquitetura e urbanismo na USP e trabalhei vários anos como coordenadora de projetos. Enquanto trabalhava cursei Letras na USP. Depois que meus filhos nasceram decidi mudar de área para ter horários mais flexíveis e como sempre gostei de idiomas, estudei espanhol no Instituto Cervantes e fiz uma imersão em Bogotá para aperfeiçoamento. Depois disso, comecei a dar aulas em empresas. Atualmente estudo francês.
Além das estruturas da língua utilizo como temas para as aulas elementos culturais, políticos, econômicos e históricos. Acredito que a cada nova língua que se fala um mundo novo se abre, é como uma vida a mais a que se tem direito.  
Sonia
Willsprechen idiomas
www.willsprechen.at
willsprechen@gmail.com
Por favor entre em conato via email
Vc pode encontrar nos também no Facebook!
https://www.facebook.com/Willsprechenprofessor?ref=hl
https://www.facebook.com/Willsprechen?ref=hl
https://www.facebook.com/NativeTeacherWillsprechen?ref=hl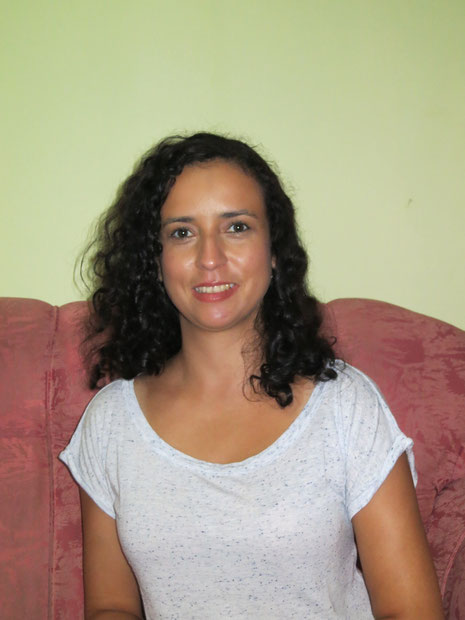 "I am Brazilian and I was born in the city of São Paulo. I am educated as an Electrical Engineer and I have worked many years 
on infrastructure projects, in the energy, oil & gas  and transport business.
I lived in Oslo for four years and a half and I moved back to Brazil in August 2012.
I am very keen on learning about other cultures and in my free time I watch American TV series, I practice pilates and yoga.
As I have lived abroad I know what it takes to adapt to a new country and I can help you to learn Portuguese and English."
Hug
Cristiane
Please get in touch via email!
Willsprechen idiomas
willsprechen@gmail.com
Vc pode encontrar nos também no Facebook!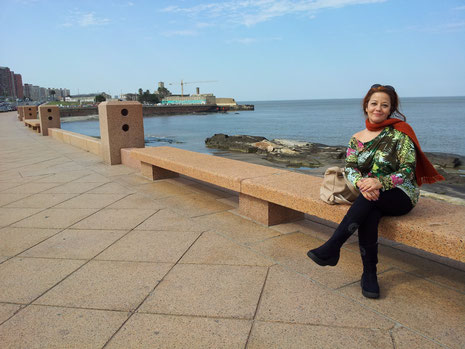 Olá! Sou a Sylvia 
Portugiesischlehrerin in Sao Paulo.
Sylvia spricht Deutsch!
Você quer estudar português?
Falo alemão desde criança, sou filha de alemães.
Posteriormente estudei Alemão e Português na USP - Faculdade de
Filosofia, Letras e Ciências Humanas e também no Goethe Institut de São
Paulo. Método dinâmico e adaptado às necessidades de cada um.
Atendo Moema, Itaim, Brooklin, Campo Belo, Chácara Santo Antonio,
Granja Julieta, Alto da Boa Vista, Santo Amaro. E também Pinheiros,
região da Faria Lima, Av. Paulista, Jardins e Vila Mariana e outros.
Venha aprender comigo! 
Por favor entre em contato via email!!!!!
Vc pode encontrar nos também no Facebook!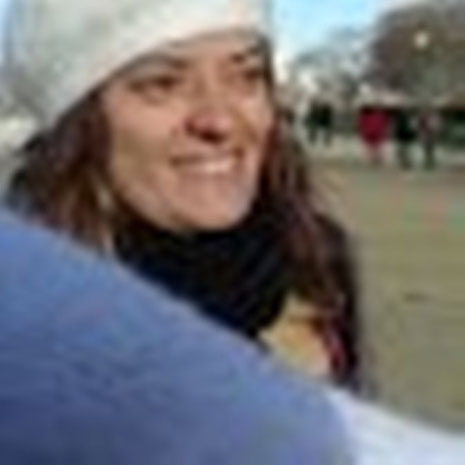 I am Monica, 44 years old.
In the 1990s, I studied Magisterium and I had begun working with kindergarten as a part-time job.

I return to teaching career in 2002, then as a Portuguese teacher, at Colégio Cadem.
My students at that time were adults who went back to school for elementary and middle school.

At the same time, I already had some students who wanted private English lessons because of the language requirement in their careers.

In 2004, I was already successful as a regular school teacher and a private English teacher.
I had many adult students who also needed tutoring in Portuguese grammar.

Then, in 2005, I enrolled in the course of Languages, at Uniban University, in order to obtain another graduation, since I had contracted Bilingual Secretariat at the Faculty of Technology of São Paulo (Fatec-SP), public college.

In 2006, I was invited by SENAC to provide a module of the course of grammar revision and text production for students of technical teaching of business management.
In the same year, I held a workshop by Senac, in a private company. This workshop was provided to attorneys, HR managers and secretaries in order to resolve their doubts about spelling, the use of crass, comma and other matters concerning Portuguese.
Also in 2006, I could take some high school classes at two public schools in my neighborhood, gaining experience in dealing with teenagers ever since.

In 2007, even working as a private English teacher, I began to become involved in teaching languages in schools to learn about their teaching methodologies. I was called to work at the Fisk Institute, remaining there until 2015.
As a teacher there, I took seven refresher courses, trainings and got a lot of experience with students of all ages and levels of English.
In 2009, with the spelling reform, it was created in the Fisk, the Portuguese course for Brazilians.
(The course is focused on brazilians who had finished the high school or college, but needing refresh knowledges in Portuguese Grammar and many doubts in spelling, writing and reading comprehension).
At Colégio Cadem, I taught in the years 2002 to 2004 and after 2006 to 2011. The Portuguese language subject was subdivided into Portuguese and Brazilian Literature, Grammar and Writing.
I have already worked teaching Portuguese for foreigners among these were from Haiti, Switzerland, Germany, Spain.
In 2015, I started working at Yazigi Idiomas.
I had one group of children with 5/6 years old.
And 7 groups of adults and teens,
(level pre intermediate, intermediate and advanced).
I was laid off in September, 2015, due Brazilian economic crisis. 

* I have worked for 6 consecutive years with Alfa Teaching, reinforcement classes, for children and adolescents, from most important schools in Sâo Paulo, such as Porto Seguro, Pueri Domus, etc.
Education
2005
Uniban – Universidade Banderantes
Degree in Languages – Portuguese
1994 – 1999
Fatec – Faculdade de Tecnologia de São Paulo
Degree in Secretariat Bilingual (Portuguese and French)
Courses
2000 – 2001
Cultura Inglesa
FCE (1 semester)
Summary of qualifications:
Degree in 2 universities, Secretariat (FATEC-SP) and languages (UNIBAN).
I have worked for 12 years as an English teacher for all levels and there's 15 years as a teacher of English.
I have extensive experience in tutoring and tutoring, as well as English and Portuguese, serving students in their homes and in company.
In the area of early childhood education, I worked for 8 years as an English teacher, using constructivist methodology (games, playful, material, bodily expressions, jokes)
Experience in teaching Portuguese work (grammar and literature) in the public and private networks. Taught workshops in written communication and grammar review for technical courses.
Updated and dynamic in English methodologies for language courses.
I attended for 6 months as a volunteer (professora in English) in the social project Fisk Taboão da Serra.
I worked as a teacher of early childhood education in the College Garden.
Interned in classes of elementary and early childhood education, adult literacy, in public and private schools, knowing so, different methodologies.
I worked for six years in the administrative area, Portuguese and bilingual Secretary, performing the activities inherent to the position, as well as, reporting, texts, letters, memos, in English and Portuguese language.
Obrigada,
Monica A.
Por favor entre em contato via email
Willsprechen idiomas
willsprechen@gmail.com
Vc pode encontrar nos também no Facebook!