Hello!
Somos um grupo internacional de professores que leciona em São Paulo.
Oferecemos aulas particulares de inglês, espanhol, francês, dinamarquês, alemão, italiano, coreano, turco e português para estrangeiros.
Todas as nossas aulas são oferecidas por professores formados na universidade.
As aulas podem ser realizadas em seu escritório ou casa, em qualquer dia da semana, no período da manhã, tarde ou noite.
Você terá a possibilidade de aprender conteúdos de gramática e fonética da língua, assim como aspectos sociais, culturais e históricos, até atingir os níveis necessários para uma compreensão adequada do idioma.
Alunos são encorajados a apresentar temas e trazer textos relacionados ao seu dia-a-dia, aprimorando o processo de
aprendizagem ao focar em seus principais interesses.
Por favor entre em contato via email!!!!!
Willsprechen idiomas
willsprechen@gmail.com
Vc pode encontrar nos também no Facebook!
O livro que nos usamos se chama Interchange da Universidade de Cambridge.
http://pt.slideshare.net/rgc1977/interchange-intro-third-edition-25316468?related=1
http://www.livrariacultura.com.br/p/interchange-intro-students-book-11090092 
http://produto.mercadolivre.com.br/MLB-607451206-interchange-fourth-edition-book-intro-frete-gratis-_JM
https://www.youtube.com/watch?v=Cy3JVkf_sxM
http://www.cambridge.org/interchange/audioprogram/#a1
Vc pode nos encontrar também no face:
Professora nativa de inglês
Professor nativo de inglês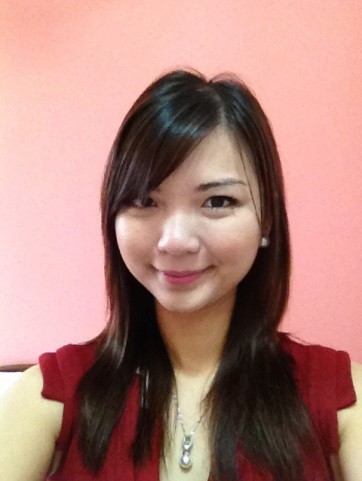 Hi, my name is Geraldine and I am from Malaysia.
I have been in São Paulo for almost 3 years teaching English and Mandarin to adults and children.
I graduated with a Bachelor degree of Business & Commerce. Major in both Marketing & Finance from University Technology of Sydney, Australia.
I have also been taking mandarin lessons for 20 years. I am fluent in English, Mandarin and Cantonese.
I am located in Higienópolis. But I can go to Paulista, Faria Lima, Itaim, or even Moema.
Please do not hesitate to contact me if you have any query.
I look forward to meeting you.
Please get in touch via email!
Geraldine
Willsprechen idiomas
willsprechen@gmail.com
Vc pode encontrar nos também no Facebook!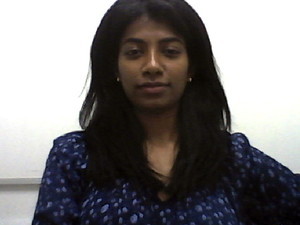 lessons & English Proofreading and Editing in Sao Paulo and Jundai.

My name is Ruchi and I am from India. I am a well-trained English teacher with a proficiency of native English speaker. I am a Post-graduate with an international certification in Teaching English to the Speakers of other Languages.

I love languages and culture I have been teaching English for a long time. I have been teaching English in Brazil for almost 2-years now.

Additionally, as I am from India, I can also teach Hindi. If you are heading to India on a business venture or otherwise; I will be glad to help you with your Hindi skills.
For your language needs in Hindi and English, please feel free to contact me via email.
Por favor entre em contato via email!!!!!
Best Regards
Ruchi
Willsprechen idiomas
www.willsprechen.at
willsprechen@gmail.com
Vc pode encontrar nos também no Facebook!
Aulas de inglês e francês via skype
Aulas de inglês e português via skype ou em Paris
Daniela was born in Sao Paulo - Brazil, in 1975. She lived in New York - the United States for 15 years.
In 2012 she came back to Brazil where she lives with her two cats, Balinha and McQueen.
Her son Dennis is living in the USA pursuing a career in Architecture at the University of Buffalo, New York.
At a young age, she developed a passion for the English language, and since 2012 she has been an active English teacher, teaching people from all over Sao Paulo who need help with IELTS and TOEFL
She is pursuing a BA in Criminal Justice at Ashworth College in Atlanta - Georgia, and most of her day is involved in speaking, writing, and talking in English.
Please get in touch via email!
Por favor entre em contato via email
Daniela
Willsprechen idiomas
www.willsprechen.at
willsprechen@gmail.com