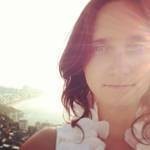 Hello!
My name is Miky and I live in the lovely bairro of Jardins.
I am a native Italian, however I moved to London just after high-school and I lived there for 12 years.
I graduated in Music Technology at the London Metropolitan University, I have a CELTA certification to teach English as a Foreign Language, as well as other certifications to teach Business English.
I am a very technological and creative person, I have worked in the music industry for the past 10 years, while most recently I have started to work as a photographer.
My approach to teaching captures the interest of the student and focuses on his/her particular abilities to learn.
Contact me with your requirements and we can take it from there.
Obrigada,
Miky
Por favor entre em contato via email
Willsprechen idiomas
corrdenadora:
Lydia
lydiaschneee@yahoo.de
011 9  9363 0283
escritorio:
Lydia Schneeberger
lydiaschneee@yahoo.de
Tim: 011 9 5277-0006