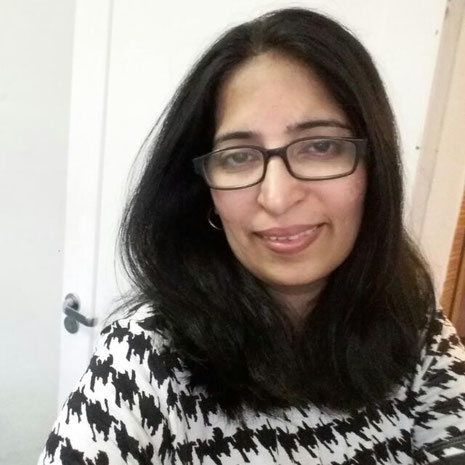 Hello, my name is Lissy and I'm from India. I live in Sao Paulo and have been imparting English coaching services to Executives and Professionals at all levels of organization. I have a classroom space available for conducting individual / group classes at Avenida Paulista. I'm qualified, energetic and passionate English Trainer with over ten years of teaching experience. I also possess two certifications from American TESOL specialized in teaching Business English and English Grammar. I have a track record of consistently improving the student's specific needs and helping them use practical application of their newly learned language skills. It's my passion to create a difference in my student's life by going extra miles to make them feel comfortable, fluent and ready for the working world.   
I am a graduate from Mumbai University with a major in Economics. I also have a Post-Graduate Diploma in computer science from Datapro Institute of Technology in 1990. I was weaned as a software developer on various implementations of Microsoft BASIC and COBOL in the 90's. I consider myself a reasonably experienced software developer with a particular interest in the human side of software development like managing people. 
Before making a lateral move in Human Resources, I gained experience working in support functions like Administration, Accounts, Logistics, Sales and Training with mid-sized companies. I earned an MBA in Human Resources in 2010 from National Institute of Management while working as General Manager-HR in a Private Limited Company. Before joining this company, I had over 6 years' experience working in a generalist role as an HR Manager at small to mid-sized privately held companies. In this role, I managed payroll and compensation, staffing and selection, implemented various HR related programs, and developed training when appropriate. I was especially appreciated for working strategically within the business unit to help them meet their goals and objectives.
Lissy
Willsprechen idiomas
willsprechen@gmail.com